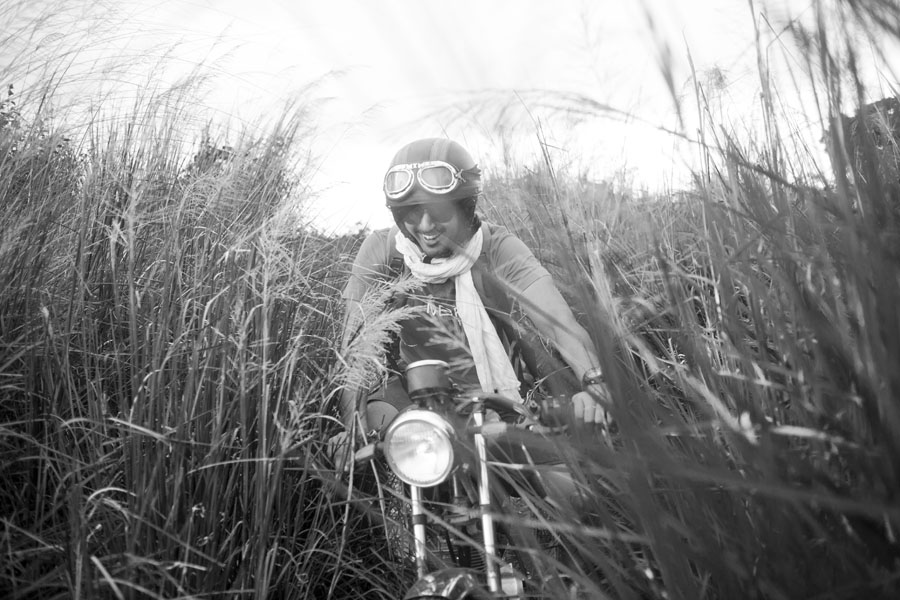 Esha got all of her trousers' back little bit darker already, sitting on the hand-rest-less chair at Firoz's workshop. Asif got his Honda CD200 'grounded' there for months. Firoz kept working on it slowly. He might believe that fixing a bike is like making red wine; a good thing always takes time. Asif made it a ritual to pay visit to his workshop everyday to see the progress of his bike. Esha accompanied him. Esha and Asif were caught by each only some months ago and had their pre-marital honeymoon at this workshop. I happened to go there once in a week, because my poor Yamaha was there too in the loop of fixing. No one knew which bike would hit the street first. But finally, Asif's Honda CD200 did the growl before my Yamaha could buzz. Ehab's Honda CD200 caféracer is dismantled there too and being aged. Again, a good thing takes time. He stopped counting the days…may be thinking of quarter now.
All on a sudden, Asif decided to have a short trip around considering our not-deep-pocket. My throat got dry thinking of my dry fuel tank. Somehow we had little amount of money. I managed five hundred taka. I don't know how much Asif had. I only know he had an iPhone which is in 'incoming' mode only because there is no credit to make outgoing call till today.
Asif worked on the nearest good place to go. He found Ghior area in Manikgonj in Google Map. The map found him a 'Café de Poet', a must visit place for Ehab. He could have his caféracer parked there and have some coffee or poetry! We tried to lure him to go with us but he got some family businesses to be busy with.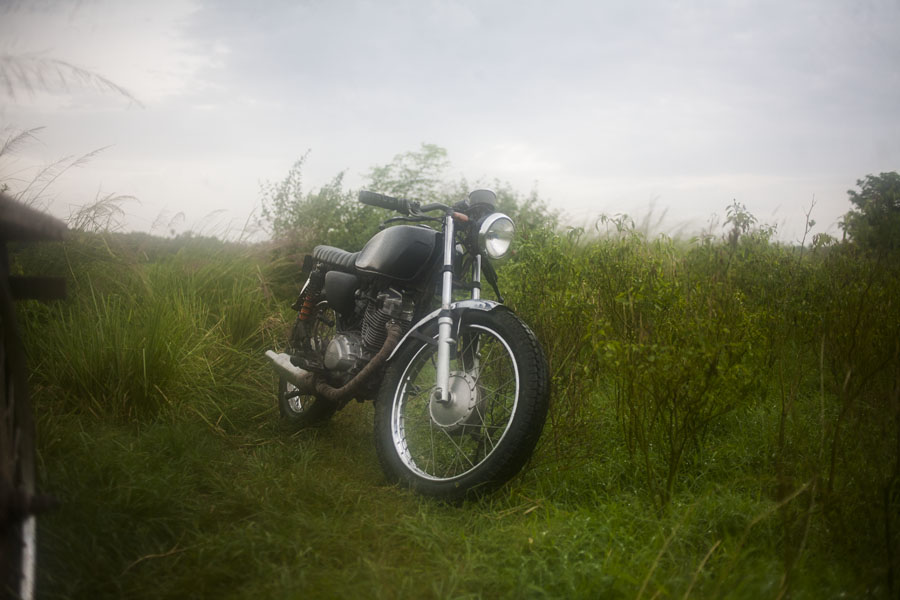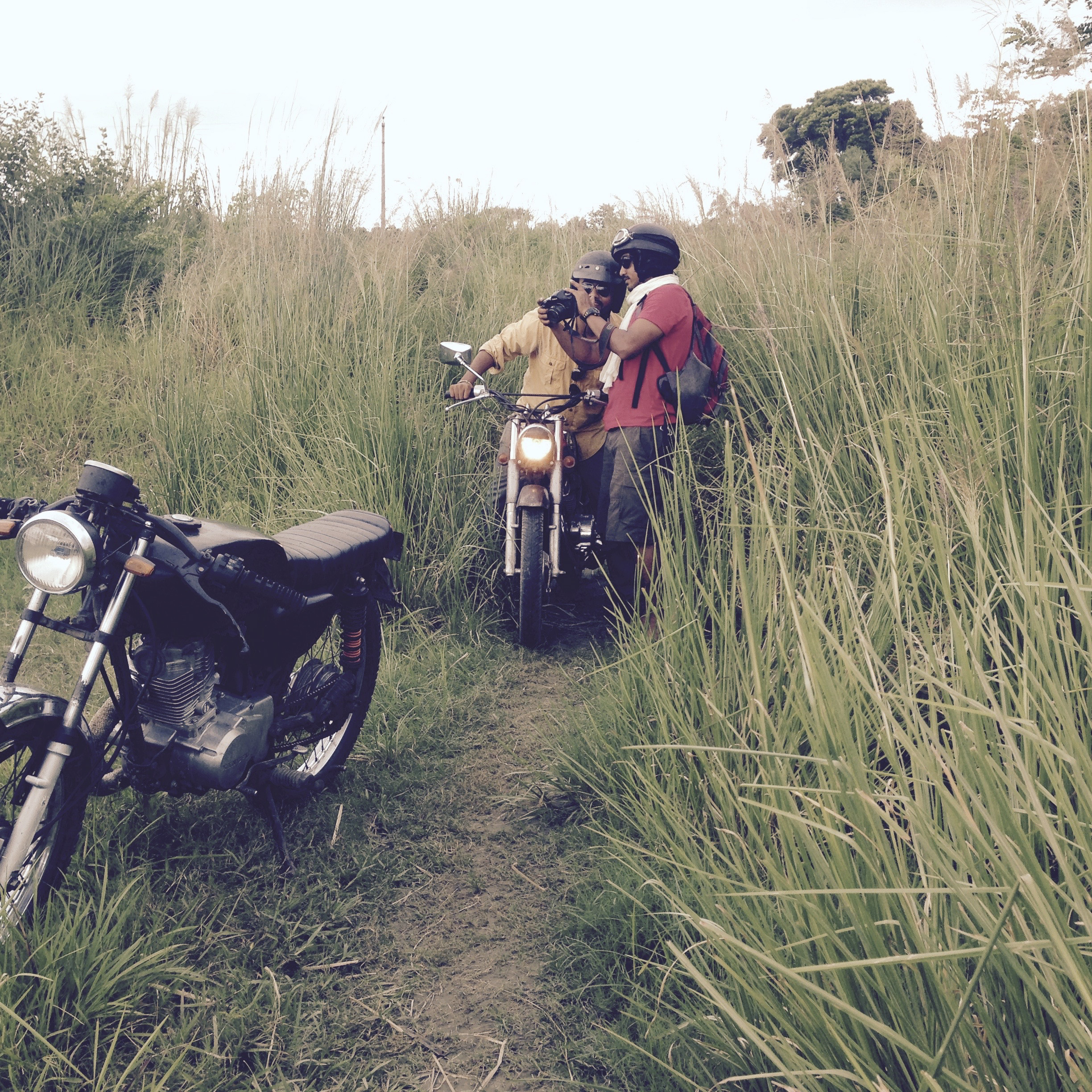 Since Esha showed her sky-high patience giving months-long time to Asif in getting his bike fixed in the workshop she needed 'a break' from it. I said, 'a break'…because, we know, the Honda CD200 may get broken again and she may have to spend time at the workshop then again. Before the breaking, we took a break and hit the N5 Highway. Our fuel tanks are not much 'wet', though the sky is. Pocket is dry unlike our cloths. Asif set the maximum length of the ride; 200 km in both way. So, we went to Ghior to find rivers, horses and Café de Poet.
We found everything…rivers, rains, winds, horses but not the Café de Poet. Ehab could find it if he were there.
Text & color photos: Adnan Wahid
B&W photos: Sayed Asif Mahmud

IOS Photos: Irtefa Iradat

Ehab's Selfie & Google Map